MCCALL MUSICFEST
Thursday Concert
Thursday, July 20 at 7:30pm ~ curtis Stigers
Made possible by Kent & Bev Hellman
Pops Performance features American singer, songwriter, Curtis Stigers with Eric Garcia  conducting the MusicFest Orchestra.
Mountain Life Church
14180 Highway 55, McCall ID
TICKETS:
Single Ticket Indoor: $25
Tuesday/Thursday/Saturday Indoor Orchestra Series Ticket: $60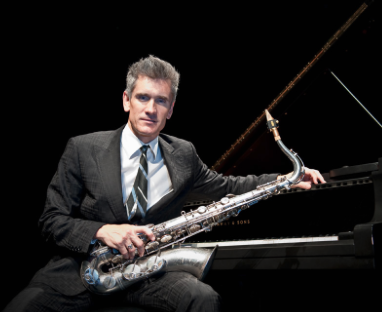 Curtis Stigers has had several top ten hits as a long-haired, blue-eyed soul singer and he's written and sung an Emmy nominated TV theme song. He's recorded a track for one of the biggest-selling pop albums of all time and he's released nine critically-acclaimed, award-winning jazz albums. He's played for presidents and princes and he's appeared in two Seth MacFarlane movies about a foul-mouthed cuddly bear called Ted. He's recorded thirteen studio albums and a live album singing Sinatra songs with a big band from Denmark. He's toured with symphony orchestras, written songs with Carole King and duetted with Al Green, Shawn Colvin and Tom Jones.